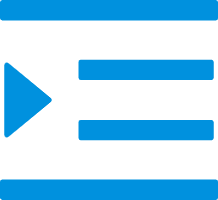 China Industrial switchgear manufacturers, suppliers, factory
INDUSTRIAL SWITCHGEAR is a commonly used power and electrical equipment in power, industrial production, and residential areas. In a broad sense, it includes high and low voltage switchgear, circuit breakers, disconnect switches, load switches, combined electrical appliances, electrical sets, etc.
Industrial switchinggear is an essential component in many industrial settings, from power generation to manufacturing. With the increasing demand for energy and resources, there is a growing need for reliable and efficient industrial switchinggear.
Industrial switchgear is a broad category of electrical equipment used in industrial and commercial settings. This equipment can be found in power plants, factories, and other large commercial buildings. It is important to understand the different types of switchgear so that you can properly maintain it and ensure its reliability.
Industrial switches are devices used to control the flow of electricity in industrial applications. They come in a variety of shapes and sizes, and can be classified based on the type of switch they use. The three main types of switches are contact, SPDT, and DPDT.
ADVANTAGES:
Industrial Switchgear protects people and equipment from dangerous electrical faults
It can isolate faults quickly to prevent damage and minimize the effects of an outage
Switchgear helps keep your operations running smoothly
They are available in a variety of configurations to meet your specific needs
China Industrial switchgear factory
ELMAK ELECTRICAL is one of the most professional Industrial switchgear manufacturers and suppliers in China. We have our own production workshop and design team. If you cooperate with us, we can provide you with first-hand prices.